2018 Most Affordable Online Colleges for Public Health Degrees
67%

of users found this page helpful
Was this page helpful?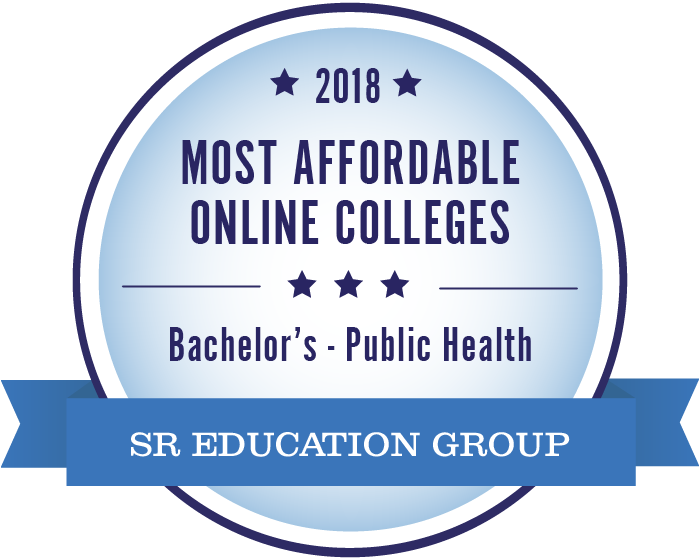 These are the 13 most affordable online colleges offering public health degrees in 2018. Annual tuition ranges from a low of $9,262 at the University of North Carolina at Greensboro, to $22,142 at South University Online, with the average being just under $15,000. Arizona State University offers three different degrees: a BA in Global Health, a BS in Community Health and a BS in Health Sciences (Healthy Lifestyles Coaching) at an affordable rate of $15,300 per year.
You can read more about our ranked schools below or browse our 2018 rankings of the most affordable online master's in public health programs. View our methodology or learn more about SR Education Group.
All tuition numbers were manually collected and verified
Rank
College
Annual Tuition

#1

University of North Carolina at Greensboro

Annual Tuition

$9,262

#2

Southern New Hampshire University Online

Annual Tuition

$9,600

#3

Youngstown State University

Annual Tuition

$10,497

#4

Rivier University

Annual Tuition

$10,695

#5

Monroe College

Annual Tuition

$13,896

#6

(tie)

Arizona State University

Annual Tuition

$15,300

#6

(tie)

Excelsior College

Annual Tuition

$15,300

#8

University of Arizona

Annual Tuition

$15,450

#9

National University

Annual Tuition

$16,290

#10

California Baptist University

Annual Tuition

$16,980

#11

University of Southern Indiana

Annual Tuition

$19,256

#12

The University of West Florida

Annual Tuition

$19,451

#13

South University Online

Annual Tuition

$22,142