2020 Most Affordable Online Public Health Degrees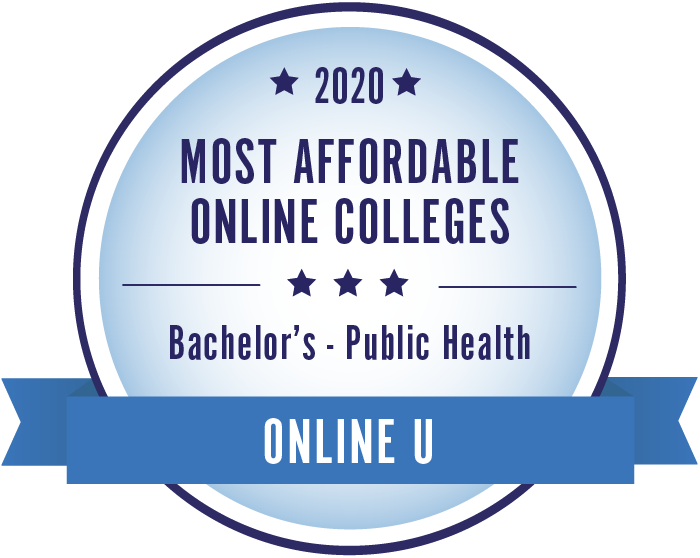 These 21 colleges offer the most affordable online bachelor's in public health degrees. University of the Cumberlands is the #1 school on the list, offering a tuition rate of $5,970 annually for its BAS and BS in Public Health. Classes for these programs include Community and Environmental Health, Mental Health, Nutrition, Public Health Administration, Social Policy Analysis, and Substance Abuse. Mississippi University for Women comes in second place, with an affordable tuition rate of $7,424 per year.
You can read more about our ranked schools below or browse our rankings of the most affordable online master's in public health degrees. View our methodology or learn more about OnlineU.
All tuition numbers were manually collected and verified
| Rank | School | Annual Tuition |
| --- | --- | --- |
| # 1 | University of the Cumberlands | $5,970 |
| # 2 | Mississippi University for Women | $7,424 |
| # 3 | American Public University System | $8,100 |
| # 4 | University of Wisconsin-Superior | $9,455 |
| # 5 | Southern New Hampshire University Online | $9,600 |
| # 6 | University of North Carolina at Greensboro | $10,397 |
| # 7 | Boise State University | $10,500 |
| # 8 | University of South Dakota | $10,537 |
| # 9 | Delaware State University | $10,590 |
| # 10 | Rivier University | $10,800 |
| # 11 | University of Missouri | $11,622 |
| # 12 | Old Dominion University | $12,210 |
| # 13 | The University of Texas at Arlington | $12,393 |
| # 14 | Roger Williams University | $13,440 |
| # 15 | Central Michigan University | $13,454 |
| # 16 | University of South Florida Online | $13,547 |
| # 17 | Bellevue University | $13,600 |
| # 18 | Murray State University | $13,710 |
| # 19 | The University of Arizona Global Campus | $14,550 |
| # 20 | Monroe College | $14,760 |
| # 21 | Johnson & Wales University-Online | $14,850 |