2018 Most Affordable Online Colleges for Master's in Public Health Degrees
100%

of users found this page helpful
Was this page helpful?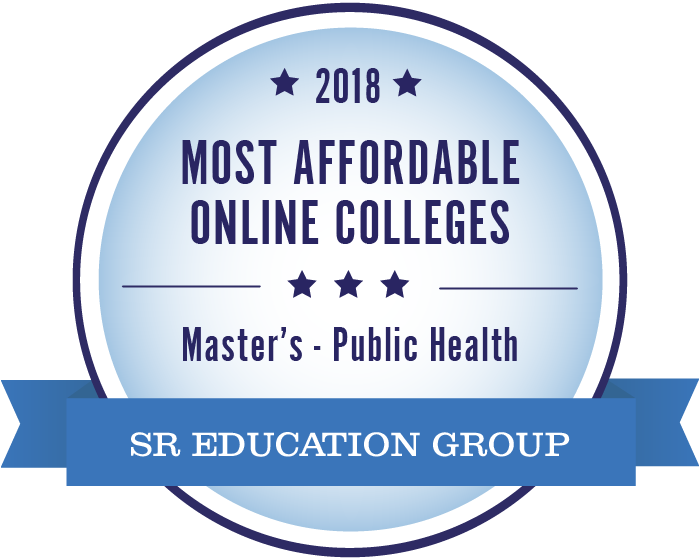 With annual tuitions under $18,000, these 25 colleges offer the most affordable online master's degrees in public health. Troy University offers the lowest tuition for $8,892. Ranked #12, Liberty University offers a Master in Public Health with concentrations in Health Promotion and Nutrition for $11,865. Lamar University's Master's in Public Health is ranked #24 and includes classes such as Environmental Health Sciences and Foundations of Health Promotion in Diverse Communities.
You can read more about our ranked schools below or browse our 2018 rankings of the most affordable online bachelor's in public health degrees. View our methodology or learn more about SR Education Group.
All tuition numbers were manually collected and verified
Rank
College
Annual Tuition

#1

Troy University

Annual Tuition

$8,892

#2

Touro University Worldwide

Annual Tuition

$9,000

#3

Capella University

Annual Tuition

$9,098

#4

South Dakota State University

Annual Tuition

$9,329

#5

Concordia University - Nebraska

Annual Tuition

$10,000

#6

The University of West Florida

Annual Tuition

$10,370

#7

CUNY John Jay College of Criminal Justice

Annual Tuition

$10,815

#8

Andrews University

Annual Tuition

$10,983

#9

Kaplan University

Annual Tuition

$11,256

#10

Southern New Hampshire University Online

Annual Tuition

$11,286

#11

Excelsior College

Annual Tuition

$11,610

#12

Liberty University

Annual Tuition

$11,865

#13

Rivier University

Annual Tuition

$11,907

#14

San Jose State University

Annual Tuition

$12,075

#15

Monroe College

Annual Tuition

$12,645

#16

Texas A & M University-College Station

Annual Tuition

$13,382

#17

Des Moines University

Annual Tuition

$14,168

#18

Argosy University Online

Annual Tuition

$14,214

#19

National University

Annual Tuition

$14,976

#20

University of South Carolina-Columbia

Annual Tuition

$15,348

#21

California State University-Northridge

Annual Tuition

$15,477

#22

Eastern Washington University

Annual Tuition

$15,525

#23

University of Memphis

Annual Tuition

$15,855

#24

Lamar University

Annual Tuition

$16,758

#25

University of North Texas Health Science Center

Annual Tuition

$16,882