2018 Most Affordable Online Colleges for a Master's in Religious Studies
33%

of users found this page helpful
Was this page helpful?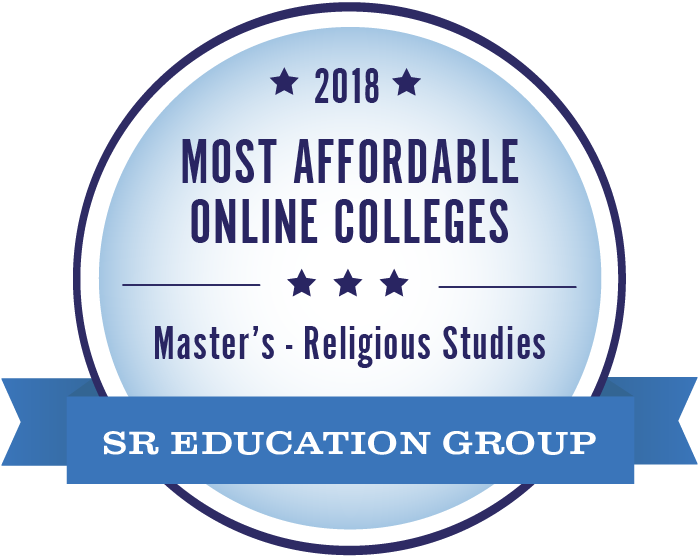 All 25 of these online colleges and universities offer affordable master's in religious studies programs, with annual tuition rates under $9,000. Ranked first, The Baptist College of Florida offers an online Master of Arts in Music and Worship Leadership and an online Master of Arts in Christian Studies with the option to specialize in biblical studies or Christian ministry. Tuition for these programs is only $3,600 per year. Baptist Missionary Association Theological Seminary, ranked second, is also highly affordable, offering a Master of Arts in Pastoral Theology or a Master of Arts in Religion for only $4,020 annually.
You can read more about our ranked schools below or browse our 2018 rankings of the most affordable online master's programs. View our methodology or learn more about SR Education Group.
All tuition numbers were manually collected and verified
Rank
College
Annual Tuition

#1

The Baptist College of Florida

Annual Tuition

$3,600

#2

Baptist Missionary Association Theological Seminary

Annual Tuition

$4,020

#3

God's Bible School and College

Annual Tuition

$4,230

#4

Graceland University

Annual Tuition

$4,676

#5

University of the Cumberlands

Annual Tuition

$4,725

#6

Holy Apostles

Annual Tuition

$5,760

#7

Campbellsville University

Annual Tuition

$5,985

#8

Clarks Summit University

Annual Tuition

$6,000

#9

Union University

Annual Tuition

$6,120

#10

Lubbock Christian University

Annual Tuition

$6,288

#11

Huntington University

Annual Tuition

$6,600

#12

Newman University

Annual Tuition

$6,660

#13

Bryan College-Dayton

Annual Tuition

$7,020

#14

Anderson University - SC

Annual Tuition

$7,035

#15

Moody Bible Institute

Annual Tuition

$7,560

#16

Cedarville University

Annual Tuition

$7,581

#17

Grace College and Theological Seminary

Annual Tuition

$7,626

#18

Southwestern College - KS

Annual Tuition

$7,640

#19

Johnson University

Annual Tuition

$7,650

#20

Eastern University

Annual Tuition

$7,790

#21

Loyola University New Orleans

Annual Tuition

$7,812

#22

Lincoln Christian University

Annual Tuition

$7,920

#23

New Orleans Baptist Theological Seminary

Annual Tuition

$8,450

#24

Northwest University

Annual Tuition

$8,580

#25

Northwest Nazarene University

Annual Tuition

$8,670