2020 Most Affordable Master's in Religious Studies Online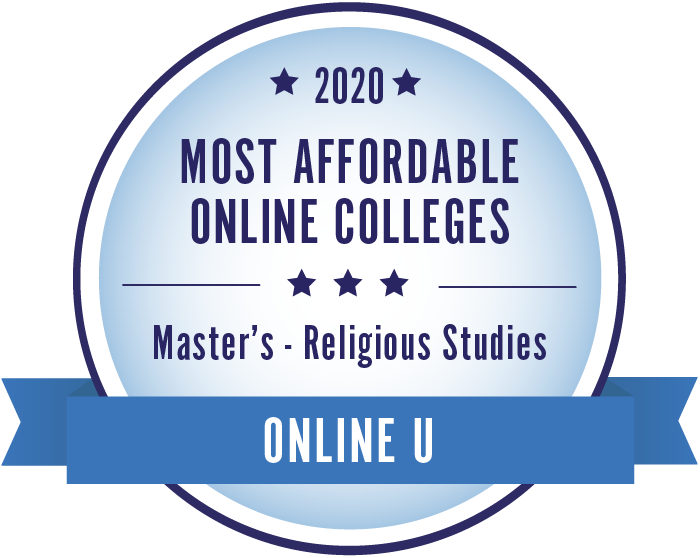 All 25 of these colleges and universities offer affordable online master's in religious studies programs, with each school offering a tuition rate under $12,000 per year. Belhaven University, ranked #1, offers an online Master of Arts in Biblical and Theological Studies for only $3,582 per year. Ranked #2, the Baptist Missionary Association Theological Seminary offers a Master of Arts in Religion at a tuition rate of $3,960 annually.
You can read more about our ranked schools below or browse our rankings of the most affordable online master's programs. View our methodology or learn more about OnlineU.
All tuition numbers were manually collected and verified
Rank
School
Annual Tuition

# 1
Belhaven University

$3,582

# 2
Baptist Missionary Association Theological Seminary

$3,960

# 3
Athens State University

$4,335

# 4
University of the Cumberlands

$4,725

# 5
Graceland University

$4,800

# 6
The Baptist College of Florida

$5,400

# 7
Liberty University

$5,500

# 8

(tie)

Oklahoma Baptist University

$6,300

# 8

(tie)

Union University

$6,300

# 10
Holy Apostles

$6,480

# 11
Clarks Summit University

$6,675

# 12
Johnson University Florida

$7,650

# 13
God's Bible School and College

$7,920

# 14
Johnson University

$8,100

# 15
Lincoln Christian University

$8,154

# 16
Amridge University

$8,640

# 17
Cornerstone University

$8,910

# 18
Pentecostal Theological Seminary

$8,964

# 19
Dallas Theological Seminary

$9,145

# 20
New Orleans Baptist Theological Seminary

$9,230

# 21
Colorado Christian University

$9,900

# 22
Salve Regina University

$10,890

# 23
Faulkner University

$10,980

# 24
Crown College

$11,340

# 25
Cairn University

$11,697