2018 Most Affordable Online Colleges for a Master's in School Counseling
0%

of users found this page helpful
Was this page helpful?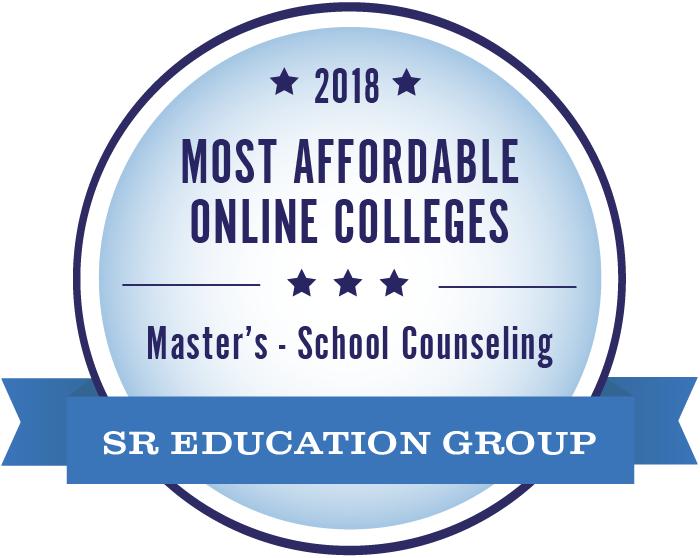 This list represents the 25 schools with the lowest tuition for their online master's degrees in school counseling. Ranked #1, Fort Hays State University offers a Master of Science in Counseling - School Counseling for an annual tuition of $4,491. California Southern University is ranked #10 and offers an online Master in Education - Counseling in Education degree for $8,910. The average tuition on this list is $9,961 per year.
You can read more about our ranked schools below or browse our 2018 rankings of the most affordable online master's programs. View our methodology or learn more about SR Education Group.
All tuition numbers were manually collected and verified
Rank
College
Annual Tuition

#1

Fort Hays State University

Annual Tuition

$4,491

#2

East Central University

Annual Tuition

$5,977

#3

Touro University Nevada

Annual Tuition

$6,570

#4

University of Missouri

Annual Tuition

$6,851

#5

University of West Alabama

Annual Tuition

$6,864

#6

University of the Cumberlands

Annual Tuition

$7,245

#7

Southern Arkansas University

Annual Tuition

$7,742

#8

Salem College

Annual Tuition

$8,000

#9

Lubbock Christian University

Annual Tuition

$8,484

#10

California Southern University

Annual Tuition

$8,910

#11

(tie)

Concordia University-Irvine

Annual Tuition

$9,810

#11

(tie)

Creighton University

Annual Tuition

$9,810

#13

Indiana Wesleyan University Online - Adult Education

Annual Tuition

$9,984

#14

Missouri Baptist University

Annual Tuition

$9,996

#15

University of North Dakota

Annual Tuition

$10,157

#16

Southwestern Assemblies of God University

Annual Tuition

$10,530

#17

Prescott College

Annual Tuition

$10,764

#18

Our Lady of the Lake University

Annual Tuition

$10,884

#19

Adams State University

Annual Tuition

$11,310

#20

Angelo State University

Annual Tuition

$12,225

#21

Liberty University

Annual Tuition

$13,560

#22

Campbellsville University

Annual Tuition

$14,143

#23

The University of Tennessee - Martin

Annual Tuition

$14,736

#24

University of St. Thomas - TX

Annual Tuition

$14,976

#25

University of Louisiana-Monroe

Annual Tuition

$15,000