2020 Most Affordable Online College for Sociology Degrees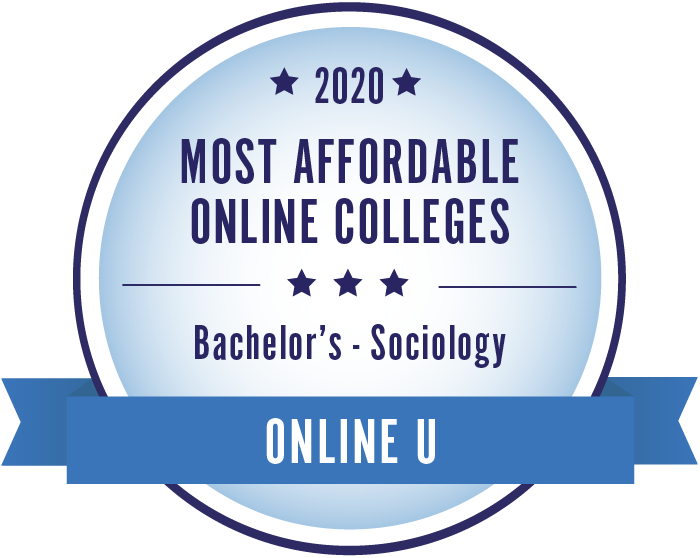 The 25 schools on this list represent the most affordable options for obtaining an online bachelor's degree in sociology. Tennessee State University, the #1 option, charges only $4,200 per year for its Bachelor of Science in Sociology. Classes for this program include Classical Sociological Theory, Contemporary Sociological Theory, Introduction to Social Research, and Social Statistics. The University of West Georgia comes in second place, with an affordable tuition rate of $5,463 per year.
You can read more about our ranked schools below or see our Overall Most Affordable Colleges. View our methodology or learn more about OnlineU.
All tuition numbers were manually collected and verified
| Rank | School | Annual Tuition |
| --- | --- | --- |
| # 1 | Tennessee State University | $4,200 |
| # 2 | University of West Georgia | $5,463 |
| # 3 | California State University-Chico | $5,742 |
| # 4 | Georgia Southern University | $5,766 |
| # 5 | Kennesaw State University | $6,180 |
| # 6 | Columbus State University | $6,510 |
| # 7 | Fort Hays State University | $6,560 |
| # 8 | Wichita State University | $6,708 |
| # 9 | University of North Carolina at Pembroke | $6,752 |
| # 10 | Lamar University | $7,440 |
| # 11 | Eastern New Mexico University - Main Campus | $7,492 |
| # 12 | Fayetteville State University | $7,556 |
| # 13 | California State University - Fullerton | $7,650 |
| # 14 | Arkansas State University | $7,740 |
| # 15 | Central Methodist University | $7,800 |
| # 16 | PennWest California | $7,870 |
| # 17 | American Public University System | $8,100 |
| # 18 | University of Idaho | $8,304 |
| # 19 | Clarion University | $8,334 |
| # 20 | University of Arkansas at Little Rock | $8,400 |
| # 21 | University of Southern Mississippi | $8,624 |
| # 22 | Western Illinois University | $8,883 |
| # 23 | Southeast Missouri State University | $9,000 |
| # 24 | The University of Texas Permian Basin | $9,233 |
| # 25 | Southern New Hampshire University Online | $9,600 |