2020 Most Affordable Online Software Engineering Degrees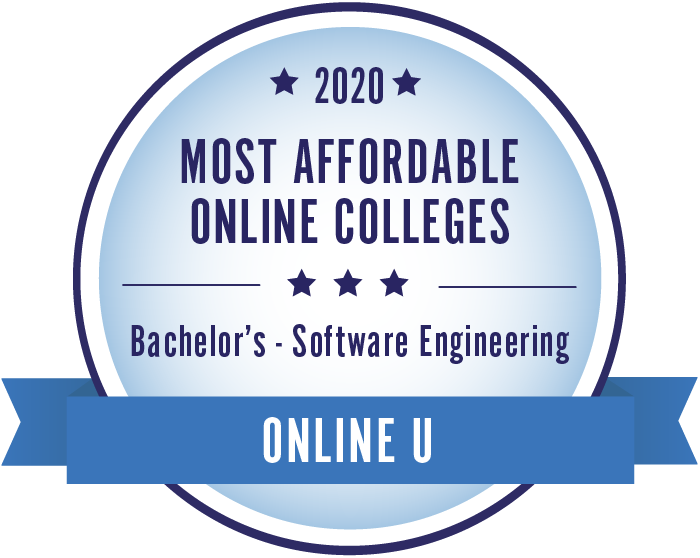 These schools represent the least expensive options for obtaining an online bachelor's degree in software engineering. In first place, the University of the Potomac is the most affordable school, with a tuition rate of $7,785. Classes for University of the Potomac's Bachelor of Science in Computer Science - Software Engineering include Agile Software Development, Applied Network and Security, and Software Testing. Middle Georgia State University comes in second place, with an affordable tuition rate of $8,670 per year.
You can read more about our ranked schools below or browse our rankings of the most affordable online master's in software engineering degrees. View our methodology or learn more about OnlineU.
All tuition numbers were manually collected and verified
| Rank | School | Annual Tuition |
| --- | --- | --- |
| # 1 | University of the Potomac | $7,785 |
| # 2 | Middle Georgia State University | $8,670 |
| # 3 | University of Maine at Augusta | $9,269 |
| # 4 | Champlain College | $9,540 |
| # 5 | Southern New Hampshire University Online | $9,600 |
| # 6 | Saint Leo University Online | $11,100 |
| # 7 | Park University | $12,450 |
| # 8 | MidAmerica Nazarene University | $12,570 |
| # 9 | The College of Saint Scholastica | $12,640 |
| # 10 | St. Petersburg College | $12,773 |
| # 11 | Rogers State University | $13,330 |
| # 12 | Bellevue University | $13,600 |
| # 13 | Herzing University | $13,730 |
| # 14 | Upper Iowa University | $14,130 |
| # 15 | Tiffin University | $14,260 |
| # 16 | Pennsylvania State University-World Campus | $14,594 |
| # 17 | Lakeland University | $15,600 |
| # 18 | Arizona State University | $15,900 |
| # 19 | Capella University | $18,495 |
| # 20 | Hodges University | $20,700 |