2020 Most Affordable Online Master's in Software Engineering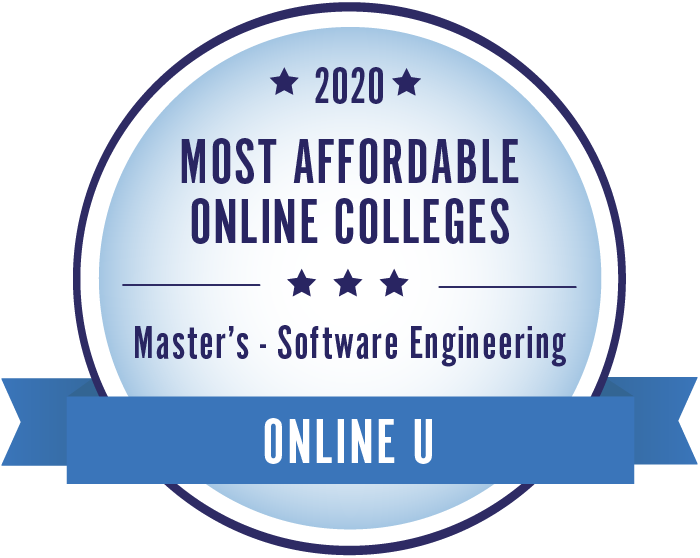 The 20 schools in this list represent the most affordable options for obtaining an online master's degree in software engineering. Ranked #1, Middle Georgia State University charges $3,825 per year for their MS in Information Technology - Software Development. Available courses include Advanced Programming and Data Structures, Distributed Enterprise Software, Mobile Computing Systems and Applications, Object Oriented Analysis and Design, and Software Testing and Quality Assurance. Second-ranked The University of West Florida is a similarly affordable option, with an annual tuition of only $4,250.
You can read more about our ranked schools below or browse our rankings of the most affordable online bachelor's in software engineering degrees. View our methodology or learn more about OnlineU.
All tuition numbers were manually collected and verified
| Rank | School | Annual Tuition |
| --- | --- | --- |
| # 1 | Middle Georgia State University | $3,825 |
| # 2 | The University of West Florida | $4,250 |
| # 3 | Columbus State University | $5,593 |
| # 4 | North Dakota State University - Main Campus | $6,183 |
| # 5 | Texas Tech University | $6,426 |
| # 6 | Strayer University | $6,640 |
| # 7 | Kennesaw State University | $6,894 |
| # 8 | Arizona State University | $8,512 |
| # 9 | West Virginia University | $8,653 |
| # 10 | Washington State University | $8,925 |
| # 11 | University of Arizona | $9,750 |
| # 12 | Bellevue University | $10,530 |
| # 13 | University of Maryland Global Campus | $11,862 |
| # 14 | Saint Cloud State University | $11,979 |
| # 15 | Thomas Edison State University | $12,024 |
| # 16 | East Carolina University | $13,160 |
| # 17 | California State University - Fullerton | $13,374 |
| # 18 | Lewis University | $13,600 |
| # 19 | Mercer University | $14,070 |
| # 20 | Nova Southeastern University | $16,131 |