2020 Most Affordable Online Master's in Sports Management Programs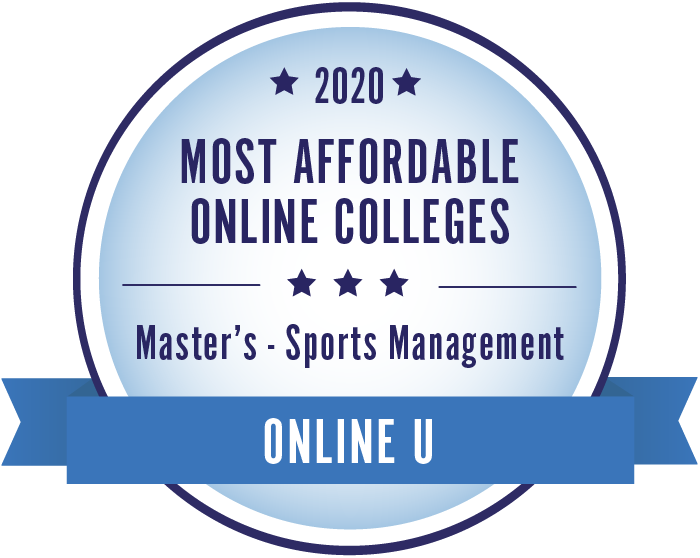 Ranked by affordability, these 23 schools all offer online, low-cost master's degrees in sports management. University of Central Arkansas is the #1 school on the list, offering a tuition rate of $4,875 annually. Missouri State University, ranked #2, has an annual tuition rate $5,015 for their Master of Professional Studies - Sports Management, offering classes such as Current Problems in Sports Administration and Field Experience in Sports Management.
You can read more about our ranked schools below or browse our rankings of the most affordable online master's programs. View our methodology or learn more about OnlineU.
All tuition numbers were manually collected and verified
| Rank | School | Annual Tuition |
| --- | --- | --- |
| # 1 | University of Central Arkansas | $4,875 |
| # 2 | Missouri State University | $5,015 |
| # 3 | Minot State University | $5,030 |
| # 4 | Union College - KY | $5,100 |
| # 5 | East Central University | $5,714 |
| # 6 | American Public University System | $5,950 |
| # 7 | Campbellsville University | $5,985 |
| # 8 | Midwestern State University | $6,219 |
| # 9 | University of Central Missouri | $6,220 |
| # 10 | Pittsburg State University | $6,240 |
| # 11 | Texas A&M University-Kingsville | $6,333 |
| # 12 | Georgia Southern University | $6,444 |
| # 13 | Delaware State University | $6,570 |
| # 14 | Wayne State College | $6,673 |
| # 15 | University of South Dakota | $6,987 |
| # 16 | Eastern New Mexico University - Main Campus | $7,006 |
| # 17 | Grace College and Theological Seminary | $7,020 |
| # 18 | University of Southern Indiana | $7,069 |
| # 19 | Spalding University | $7,310 |
| # 20 | Iowa Wesleyan University | $7,425 |
| # 21 | Colorado Mesa University | $7,500 |
| # 22 | West Virginia University | $7,635 |
| # 23 | Concordia University - Chicago | $7,820 |