2020 Most Affordable Online Supply Chain Management Degrees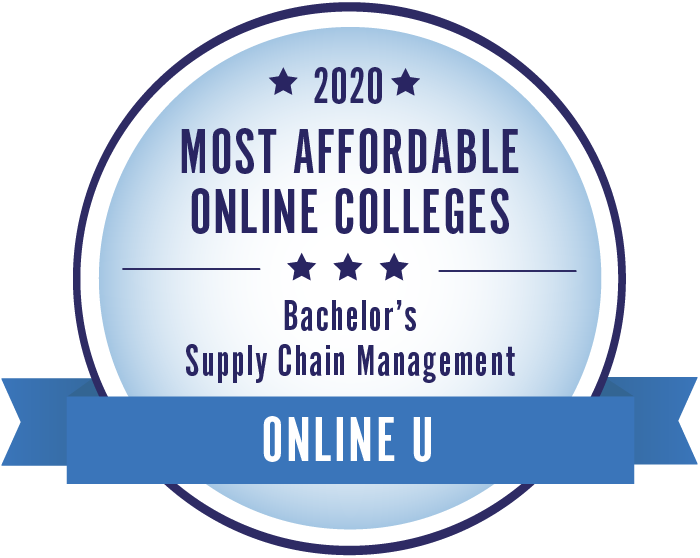 These 24 colleges offer the most affordable online bachelor's in supply chain management degrees. Clayton State University, ranked #1, offers an online Bachelor of Business Administration in Supply Chain Management for only $5,490 per year. In the #2 spot is Kennesaw State University, offering a Bachelor of Applied Science in Supply Chain Logistics for $6,180 per academic year.
You can read more about our ranked schools below or browse our rankings of the most affordable online master's in supply chain management. View our methodology or learn more about OnlineU.
All tuition numbers were manually collected and verified
| Rank | School | Annual Tuition |
| --- | --- | --- |
| # 1 | Clayton State University | $5,490 |
| # 2 | Kennesaw State University | $6,180 |
| # 3 | Georgia Military College | $7,110 |
| # 4 | Athens State University | $7,626 |
| # 5 | Lipscomb University | $8,000 |
| # 6 | American Public University System | $8,100 |
| # 7 | University of Arkansas Grantham | $8,850 |
| # 8 | Western Illinois University | $8,883 |
| # 9 | Metropolitan State University | $9,316 |
| # 10 | Southern New Hampshire University Online | $9,600 |
| # 11 | University of North Carolina at Greensboro | $10,061 |
| # 12 | University of Arkansas | $10,065 |
| # 13 | Florida International University | $10,376 |
| # 14 | Northern State University | $10,537 |
| # 15 | Seminole State College of Florida | $10,621 |
| # 16 | Saint Leo University Online | $11,100 |
| # 17 | University of St. Francis | $11,970 |
| # 18 | Baker College Online | $12,150 |
| # 19 | Embry-Riddle Aeronautical University - Worldwide | $12,390 |
| # 20 | Park University | $12,450 |
| # 21 | Franklin University | $12,736 |
| # 22 | Southern Wesleyan University | $12,900 |
| # 23 | Iowa Wesleyan University | $13,050 |
| # 24 | Northern Kentucky University | $13,440 |