2020 Most Affordable Online Master's in Supply Chain Management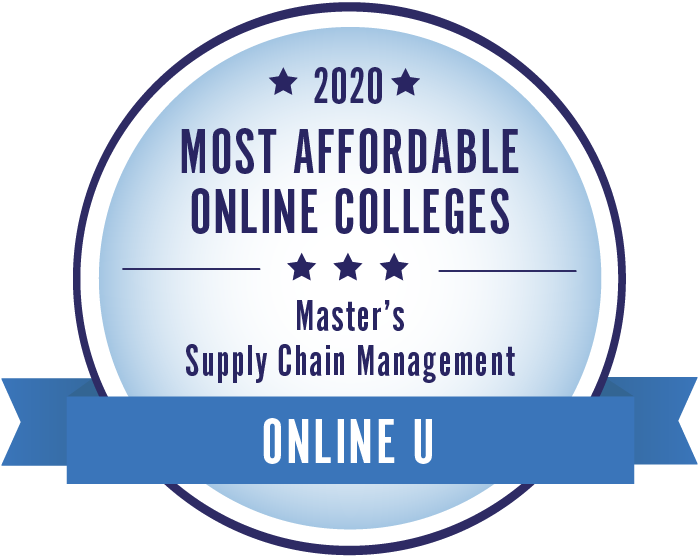 The 24 schools on this list represent the most affordable options for obtaining an online master's degree in supply chain management. Ranked #1, Middle Georgia State University charges $3,825 per year for their MS in Management - Supply Chain Management. Available courses include Continuous Process Improvement, Purchasing and Materials Management, and Supply Chain Management Strategy. Athens State University comes in second place, with an affordable tuition rate of $4,335 per year.
You can read more about our ranked schools below or browse our rankings of the most affordable online bachelor's in supply chain management degrees. View our methodology or learn more about OnlineU.
All tuition numbers were manually collected and verified
| Rank | School | Annual Tuition |
| --- | --- | --- |
| # 1 | Middle Georgia State University | $3,825 |
| # 2 | Athens State University | $4,335 |
| # 3 | American Public University System | $6,300 |
| # 4 | Georgia College & State University | $7,005 |
| # 5 | University of Southern Mississippi | $8,264 |
| # 6 | Oakland City University | $8,500 |
| # 7 | Arizona State University | $8,512 |
| # 8 | Bellevue University | $10,530 |
| # 9 | Charleston Southern University | $11,250 |
| # 10 | Fontbonne University | $11,625 |
| # 11 | Florida Tech - Online | $11,655 |
| # 13 | The University of Arizona Global Campus | $11,985 |
| # 14 | Embry-Riddle Aeronautical University - Worldwide | $12,402 |
| # 15 | Middle Tennessee State University | $12,682 |
| # 16 | Lakeland University | $12,960 |
| # 17 | Abilene Christian University | $13,176 |
| # 18 | The University of Tennessee - Knoxville | $15,400 |
| # 19 | University of Alabama in Huntsville | $15,720 |
| # 20 | Liberty University | $18,080 |
| # 21 | Marquette University | $18,720 |
| # 22 | Wright State University-Main Campus | $19,125 |
| # 23 | Indiana University - Bloomington | $20,700 |
| # 24 | University of Denver | $22,816 |