2020 Most Affordable Master's in Theology Online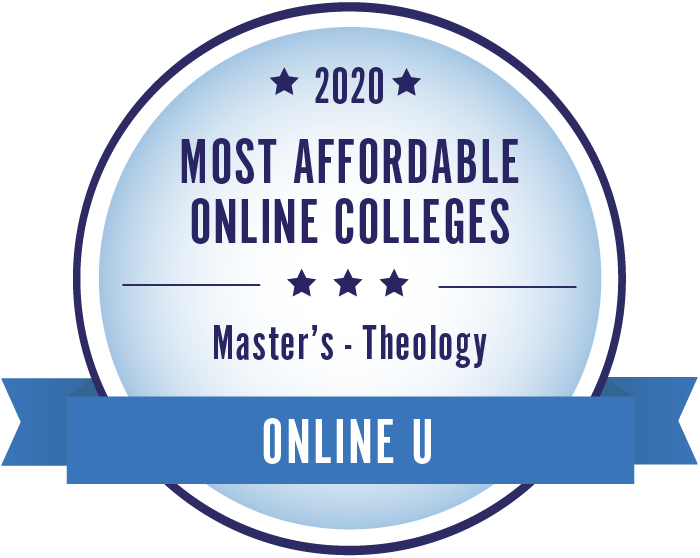 These 25 colleges offer the most affordable online master's in theology programs. Belhaven University, our top-ranked school, has the lowest tuition on the list at only $3,582 per year. Classes for Belhaven's Master of Arts in Biblical and Theological Studies include Biblical Themes, New Testament: Hebrews to Revelation, and Systematic Theology II: God and Humanity. Baptist Missionary Association Theological Seminary comes in second place, with an affordable tuition rate of $3,960 per year.
You can read more about our ranked schools below or browse our rankings of the most affordable online master's programs. View our methodology or learn more about OnlineU.
All tuition numbers were manually collected and verified
| Rank | School | Annual Tuition |
| --- | --- | --- |
| # 1 | Belhaven University | $3,582 |
| # 2 | Baptist Missionary Association Theological Seminary | $3,960 |
| # 3 | Campbellsville University | $4,485 |
| # 4 | Evangel University | $4,500 |
| # 5 | Dallas Theological Seminary | $5,310 |
| # 6 | Liberty University | $5,500 |
| # 7 | Ohio Christian University | $5,746 |
| # 8 | Trevecca Nazarene University | $5,950 |
| # 9 | University of Mobile | $6,000 |
| # 10 | Anabaptist Mennonite Biblical Seminary | $6,240 |
| # 11 | Holy Apostles | $6,480 |
| # 12 | Maranatha Baptist University | $7,225 |
| # 13 | Newman University | $7,230 |
| # 14 | Regent University Online | $7,500 |
| # 15 | New Orleans Baptist Theological Seminary | $7,810 |
| # 16 | Lincoln Christian University | $8,154 |
| # 17 | Concordia University-Irvine | $8,190 |
| # 18 | Eastern University | $8,280 |
| # 19 | Barclay College | $8,295 |
| # 20 | Gonzaga University | $8,400 |
| # 21 | University of Valley Forge | $8,640 |
| # 22 | Saint Leo University Online | $8,910 |
| # 23 | University of Northwestern - St. Paul | $8,982 |
| # 24 | Life Pacific University | $9,000 |
| # 25 | Midwestern Baptist Theological Seminary | $9,085 |