2018 Most Affordable Online Colleges for a Master's in Theology
100%

of users found this page helpful
Was this page helpful?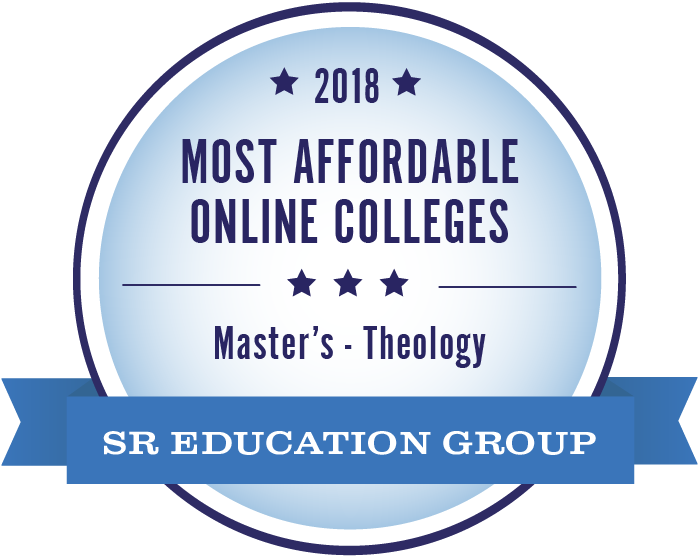 With annual tuition rates under $12,000, the following 26 online colleges and universities offer the most affordable master's programs in theology. Ranked #1, Baptist Missionary Association Theological Seminary's Master of Arts in Pastoral Theology is highly affordable at a tuition rate of $4,020 per year. Liberty University, ranked in second place, offers 12 online master's programs in theology including an MA in Theology with concentrations in Biblical Studies and Church History. Tuition for Liberty's master's programs starts at $5,500 annually.
You can read more about our ranked schools below or browse our 2018 rankings of the most affordable online master's programs. View our methodology or learn more about SR Education Group.
All tuition numbers were manually collected and verified
Rank
College
Annual Tuition

#1

Baptist Missionary Association Theological Seminary

Annual Tuition

$4,020

#2

Liberty University

Annual Tuition

$5,500

#3

Ohio Christian University

Annual Tuition

$5,610

#4

Holy Apostles

Annual Tuition

$5,760

#5

Campbellsville University

Annual Tuition

$5,985

#6

Newman University

Annual Tuition

$6,960

#7

Sioux Falls Seminary

Annual Tuition

$7,200

#8

Columbia International University

Annual Tuition

$7,425

#9

Eastern University

Annual Tuition

$7,790

#10

New Orleans Baptist Theological Seminary

Annual Tuition

$8,125

#11

Midwestern Baptist Theological Seminary

Annual Tuition

$8,395

#12

Bethel University - MN

Annual Tuition

$8,466

#13

Saint Leo University Online

Annual Tuition

$8,640

#14

University of Northwestern - St. Paul

Annual Tuition

$8,982

#15

Franciscan University of Steubenville

Annual Tuition

$9,000

#16

Colorado Christian University

Annual Tuition

$9,900

#17

Concordia University-Irvine

Annual Tuition

$10,080

#18

Luther Seminary

Annual Tuition

$10,200

#19

Truett McConnell University

Annual Tuition

$10,350

#20

Southwestern Assemblies of God University

Annual Tuition

$10,530

#21

University of Holy Cross

Annual Tuition

$10,890

#22

(tie)

Lexington Theological Seminary

Annual Tuition

$11,520

#22

(tie)

Phillips Theological Seminary

Annual Tuition

$11,520

#24

Pentecostal Theological Seminary

Annual Tuition

$11,664

#25

(tie)

Covenant Theological Seminary

Annual Tuition

$11,880

#25

(tie)

Regent University Online

Annual Tuition

$11,880