2020 Most Affordable Online Colleges for Web Development Degrees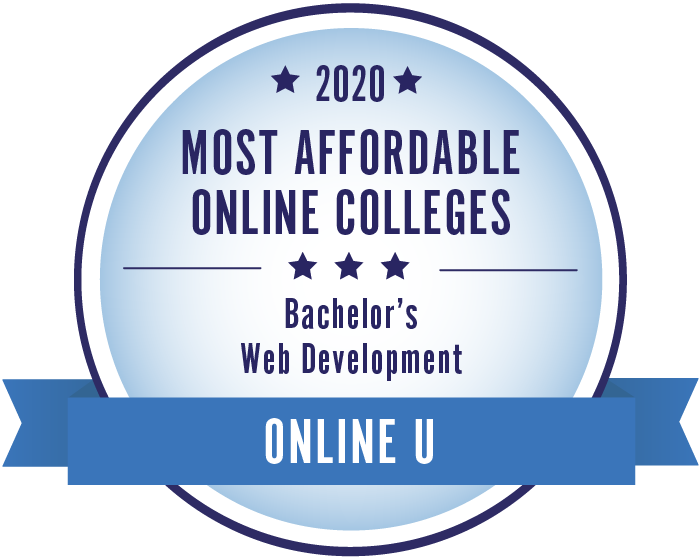 These 13 schools make up the most affordable options for obtaining an online bachelor's degree in web development, with all of their annual tuition rates priced at less than $17,000. Fort Hays State University is the #1 school on the list, offering a tuition rate of $6,778 annually. Classes for FHSU's programs include Computer Literacy Course, Intensive Web Development, Interactive Systems Design, Introduction to Web-Enabled Databases, and Web Scripting Languages. Second-ranked American Public University System is a similarly affordable option, with an annual tuition of only $8,100.
You can read more about our ranked schools below or see our Overall Most Affordable Colleges. View our methodology or learn more about OnlineU.
All tuition numbers were manually collected and verified
| Rank | School | Annual Tuition |
| --- | --- | --- |
| # 1 | Fort Hays State University | $6,778 |
| # 2 | American Public University System | $8,100 |
| # 3 | Middle Georgia State University | $8,670 |
| # 4 | University of Arkansas Grantham | $8,850 |
| # 5 | University of Maine at Augusta | $9,269 |
| # 6 | Champlain College | $9,540 |
| # 8 | Liberty University | $11,700 |
| # 9 | Baker College Online | $12,150 |
| # 10 | Franklin University | $12,338 |
| # 11 | Bellevue University | $13,600 |
| # 12 | Davenport University | $15,570 |
| # 13 | Arizona State University | $15,900 |